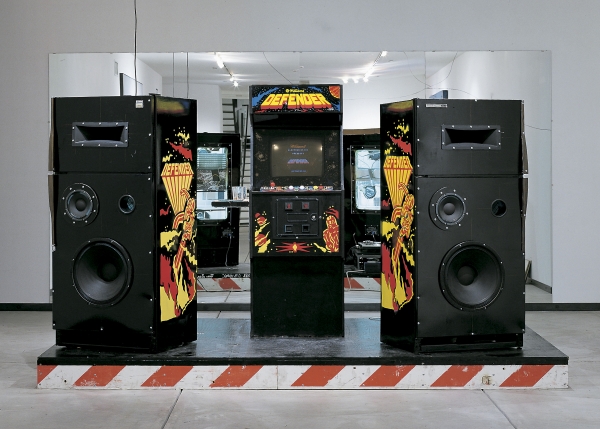 Remember the classic 80s boombox? Well, Tom Sachs is bringing it back, by transforming the Rubin Pavillion into a living sound system that can only be described as a cross between science, contemporary art, obscure design and amazing function.
The Tom Sachs: Boombox Retrospective, 1999-2016 is a new art exhibition that features eighteen different works. Sachs shows off his ability to transform everyday objects into amazing works of art, and in this exhibition, he focuses primarily on the classic boombox and a range of other sound system. With this retrospective work, Sachs creates atmosphere from sound, with playlists designed to play sequentially throughout the hours the display is open.
You can experience the artwork at the Brooklyn Museum, curated by Eugenie Tsai, as well as John and Barbara Vogelsteins, the Curator of Contemporary Art.
When you visit, you'll see a number of works from 1999 to now, including the 2002 Toyan piece, which features a collection of speakers – twelve feet wide and eight feet tall – which was inspired by the sound systems used in Jamaica. Another 2002 piece, named Presidential Vampire Booth, has its own Presidential seal and stocked bar.
The contemporary piece is made out of a wide range of materials, including wires and hot glue, solder and duct tape, as well as plywood and foamcore. It's diverse, interested and importantly, bizarre.
The Tom Sachs Guru's Yardstyle piece from 1999 looks like something from Doctor Who, with hexagonal speakers at its base, a turntable and computer system at the top, and an umbrella protecting the system from who knows what.
This is the second time the retrospective has been seen, and was previously opened in January 2015 at The Contemporary Austin. Now is your opportunity to visit this incredible piece and see the boombox make a spectacular return – at least, in a small way!