:  a person who is enthusiastic about high-fidelity sound reproduction – play
Yes, I am an audiophile. You may not know it, but you could be standing next to one or two right now, on the subway, or walking past them on the street. You see, we are everywhere, some of us are more upfront with our obsession with sound while others keep it to themselves. We come in all shapes and sizes but what ties us all together is our pure devotion to music and the equipment that brings it to life.  Each person's story is intimate and personal and each story has that "a-ha" moment that classified you as audiophile.
So let me tell you about my journey to becoming one…
Born in Flatbush, Brooklyn, in 1981 and then transplanted to Old Bridge, NJ in the mid 80's, was a big change for me and suburbia as a child was definitely not where I belonged.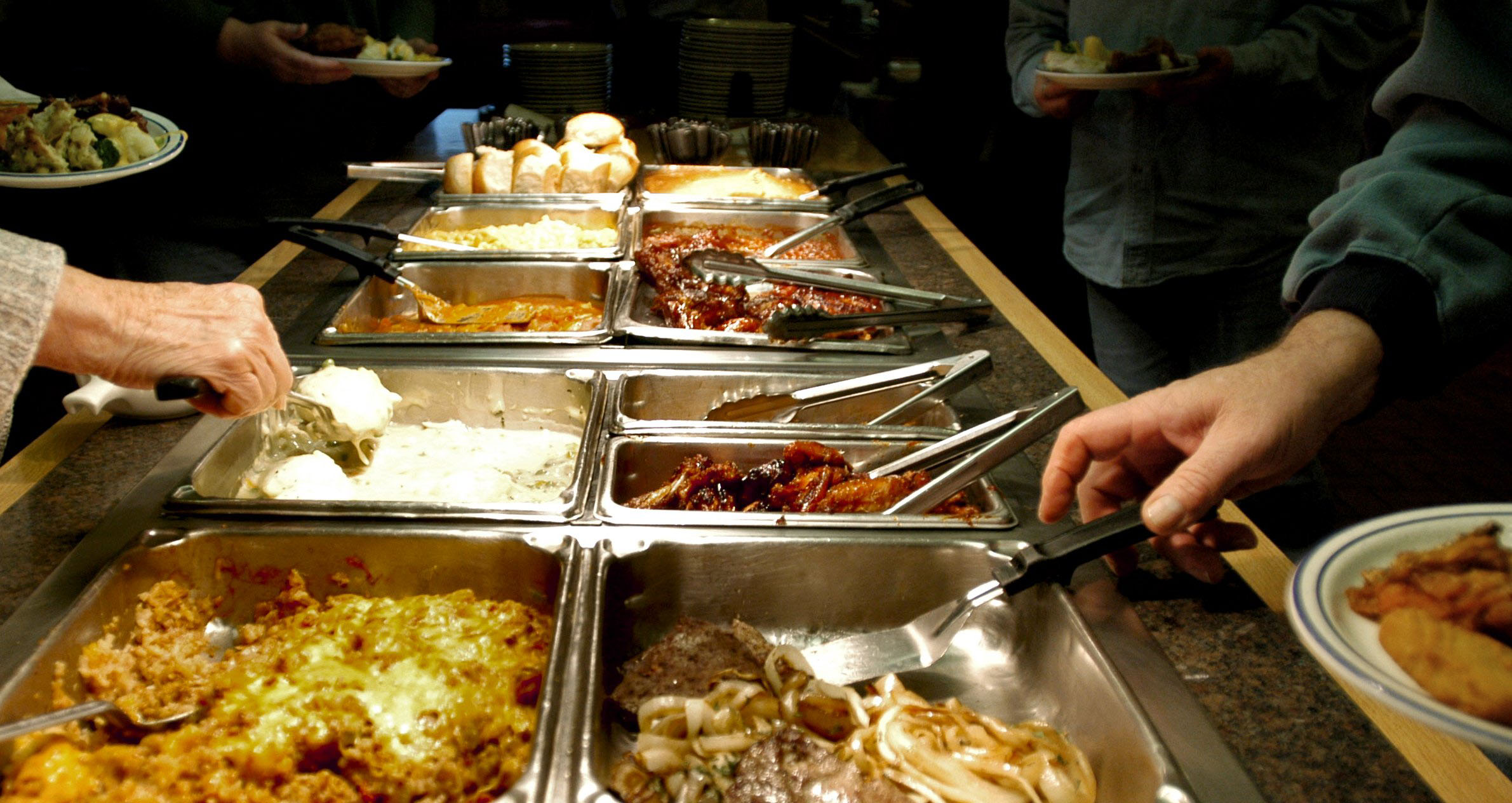 Gone was the usual sight of blue MTA Buses, replaced instead with the sight of station wagons, 7-11's, diners, lawns, no sidewalks, and gas station where attendants pump gas for you. (Who would've thought?)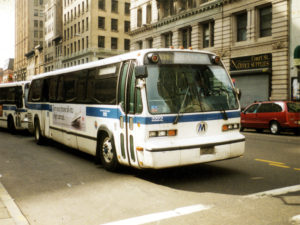 Fortunately enough, I already had some family and friends who made the move to New Jersey from New York. Among them were my aunt and uncle and of course, my cousin Dave, who would end up having a hugely influential part on both my music tastes and audio knowledge.
I can recall as far back as 1990, when I was 9 yrs old, when things started to connect and make sense and eventually got me to where I am now. From hearing my sister, Doreen, blasting her stereo with Freestyle and 80's music when mom and dad weren't home, to going to many family weddings and being more interested in what sound system was being used by the DJ rather than the wedding itself, it was apparent that I had an obsession with sound brewing.
If that wasn't bad enough, I remember getting Bronchitis a lot as a kid, and I was always happy to make the trip to my pediatrician, because it not only meant I would get a Dum-Dum lollipop of my choosing, but also a cough "complimentary" copy of the latest issue of Stereo Review magazine from his waiting room, would always find its way home with me.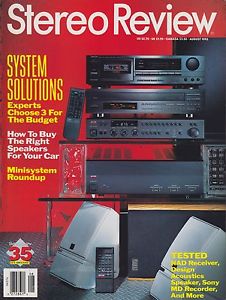 My father was NOT an audiophile, but he was into music. Big Band, Jazz, Oldies, etc. From Benny Goodman, Stan Getz, to Mario Lanza, Bing Crosby, Frank Sinatra. All the stuff that a 9 yr old could not stand, but later in life would very much appreciate as an adult. My uncle, was also into music similar to my dad but WAS an audiophile. He had a huge console system, possibly like an Admiral or a Zenith, with a turntable built-into the console.
Needless to say, I found myself many Sundays in 1990, going with my father to visit my uncle. I was always happy to take the ride with him because it meant I could also hang out with my cousin.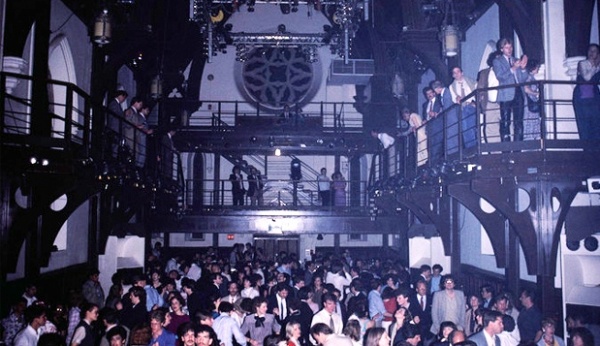 My cousin was about 8 yrs older than me and had gotten very deep into DJ-ing at the time. From doing house parties to club gigs, he was gearing up for what soon would be a DJ residency at NYC nightclub, Limelight. I would go downstairs in the basement and see his setup of (2) Technics 1200's a mixer and a pair of huge horn loaded Gemini DJ speakers.
As the years went on, his gear list would grow and he even turned the den into a makeshift studio. With my interest peaked he would introduce me to house music which was way different than the dance music I was hearing on the radio. These were tracks that were only played in the nightclub. Something about hearing a 4/4 beat with a snare drum, just seduced me instantly. It was just so different.
By the time 1995 rolled around, I was a freshman in high school and my understanding of audio, electronic music and technology had been growing rapidly. I was at my cousin's house now, hands-on learning about Roland TR-808 and TR-909 drum machines, ARP 2600's, Roland Space Echo's, Korg MonoPoly's, Yamaha NS-10's, Sequencers, and other equipment he had.
I was listening to ambient techno at the time, introduced to the likes of Aphex Twin, The Orb, Autechre. I was buying CDs on Import from the UK at Vintage Vinyl in Fords, NJ for $25-$35 with money I would save up from Christmas or if I hit my parents up for some cash from just being an awesome son. I loved all of this stuff and just continued to eat it up and it was such different music that it demanded different audio equipment than my cheesy SoundDesign shelf system, was able to handle.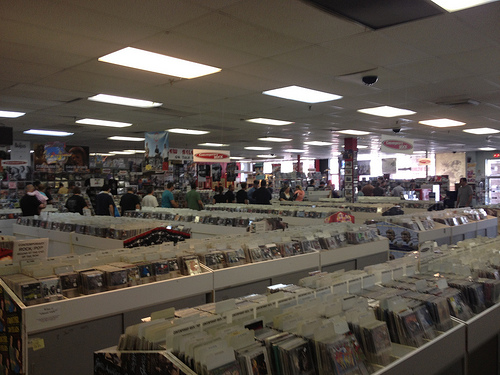 About a year later in 1996, I met a friend at school named, Chris, who seemed to have similar interests in music, technology and audio. We started hanging out and we would look for the 6th Ave Electronics flyer in the Sunday Star-Ledger and when we would return to school on Monday, nerd it up and just talk about all the deals that they were having on different audio equipment from speakers to receivers.
Chris was all about getting a stereo receiver and a pair of speakers. He had a job and finally got a JVC RX-664 Receiver and a pair of 12″ Altec Lansing floor-standing speakers.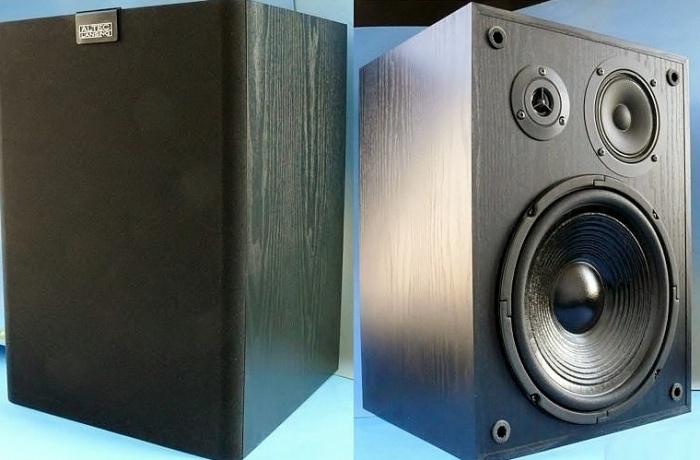 I noticed my neighbor throwing away an old amplifier. This was some huge clunky Scott Stereomaster amplfier with a non-working Gerrard turntable built-in to it. I totally lifted that thing, from the curb to my bedroom. Now I needed a pair of speakers. Sure enough, 6th Avenue Electronics had a sale on a pair of 12″ KLH 1230SB floorstanding speakers for $100/pair.
In 1997, I would hang out occasionally with my neighbor, Mike, and he had a buddy also named, Mike, which we will call Mike #3. Mike #3 had a brand new Dodge Dakota Sport with a cap enclosure attached to the truck bed. I remember being outside of my house one day and hearing this ridiculous bass tone from what was probably, several blocks away. I heard it get closer and closer and sure enough, it was Mike #3 turning the corner of our street.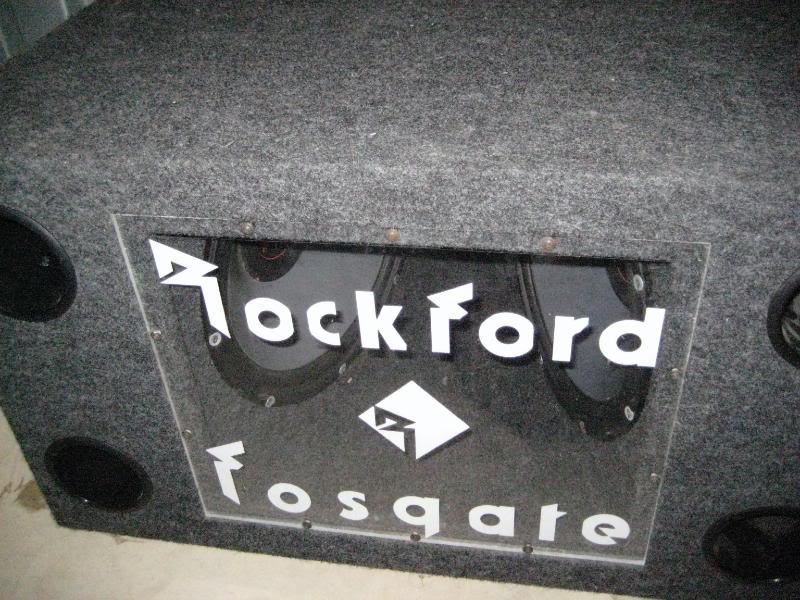 I remember vividly to this day, me asking him, what exactly was making all that bass? He said, "Let me show you." He popped open the rear door of the cap enclosure and there was a giant 175lb dual bandpass subwoofer box with (2) 15″ Rockford Fosgate Series-1 subwoofers behind a plexiglass window. I said, "Wow. I want that" jokingly of course. Then a conversation ensued and it went kind of like this:
Mike #3: "Well, I'm actually selling it soon for something different."

Me: "How much are you selling it for?"

Mike #3: "How much you got?"

Me: "Not much, I turn 16 and get my working papers next month."

Mike #3: "Tell you what, I was gonna sell just the box alone for $400, but I will sell it to you for $350. Ask your mom and dad if that's cool."

Me: "You know my parents would freak if I brought this thing into the house."

Me: "Let me get a job first and then we will work it out."
Suffice to say, got my working papers and immediately went around the neighborhood looking for a job. Found a job changing buffet pans and taking away dirty buffet plates from tables at the local buffet restaurant for $5.15 an hour. I was only allowed by my parents to work Fridays and weekends cause of school.
In two months time, I had saved the $350 and sure enough, I bought that subwoofer box from Mike #3.
Well, one can only imagine, the reaction of my mom as well as my dad once they knocked on my door and now saw this 175 lb subwoofer box sitting in the middle of my room. A genuine, "WTF is that doing in my house?" was now complete.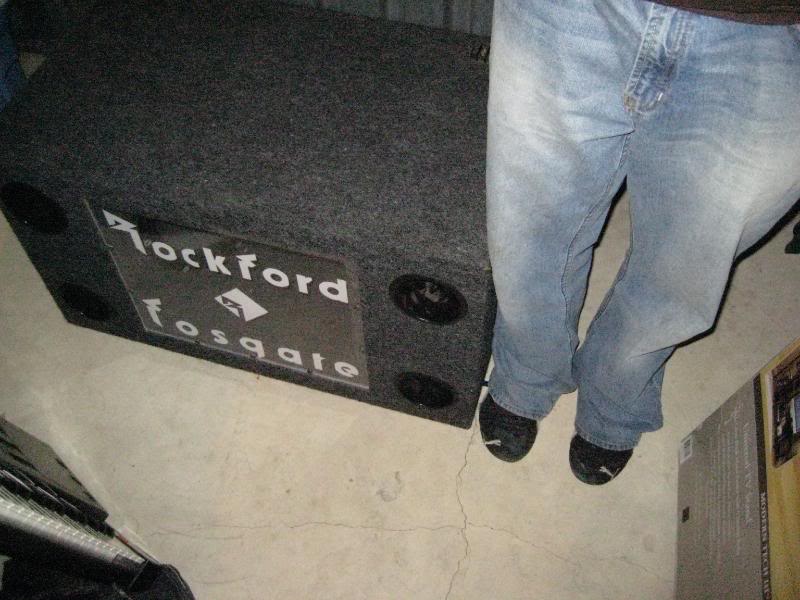 Not knowing, what the hell I would use it for, I started getting ideas and now that I had a job, those ideas, were becoming more realistic. So I went back to looking at those Sunday flyers from 6th Avenue Electronics and I saw a Technics AX-920 surround sound receiver and figured it was time to ditch the Scott Stereomaster back into the garbage where I found it and upgrade my system.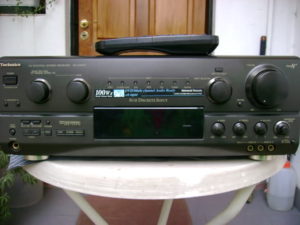 The reason for getting that newer receiver, was not only its sale price of $350, but the fact that it had its own separate subwoofer level control knob. Being that the subwoofer box came from a car audio setup, its Ohms rating was different of that of a home system. So I had to connect the woofer wiring together in series so that I would have a total impedance of 8 Ohms, standard home audio.
Once all that was complete, I had the deepest bass without a doubt, of any home system on my street. I was using the system as 2.1 setup, but once I graduated high school and got a better job, I upgraded to the Polk Audio RT-Series surround sound speakers, but still, that subwoofer was used and further used even when I got my DJ equipment until I decided to part with it in 2005.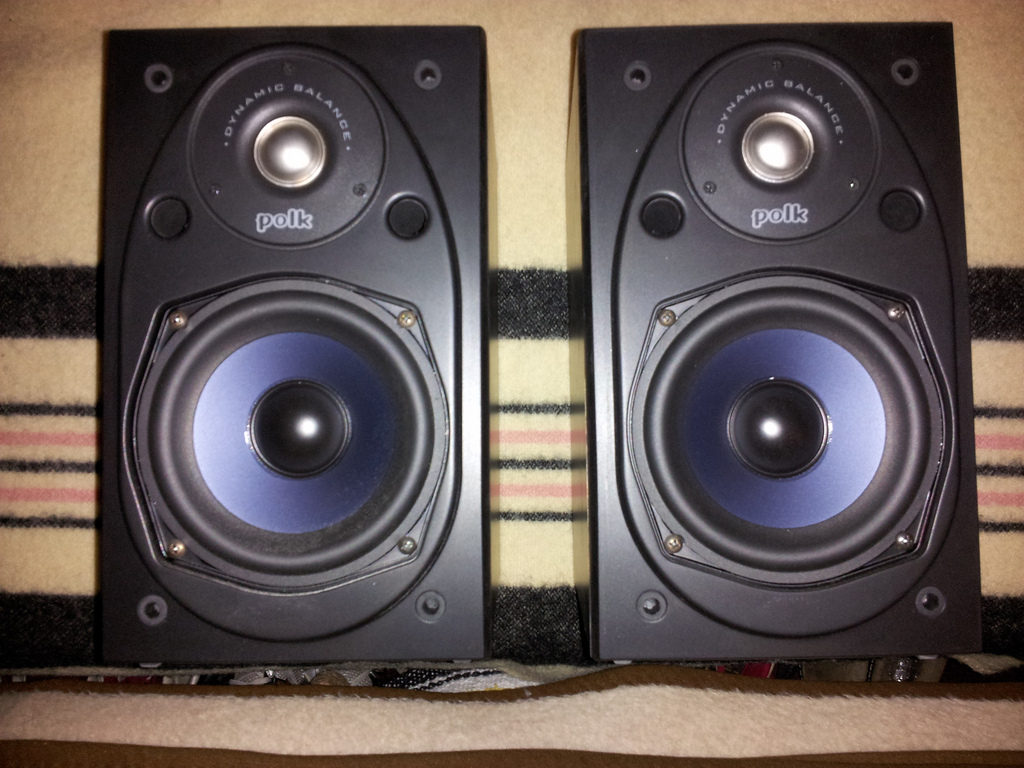 Bass.
It makes you do crazy things.
It makes you move, it makes you feel, it makes you alive, in my case, it makes you get your first job.
It's an energy, frequency and even an instrument.
It is what we love about Hip-Hop and Electronic Music.
It's what unites us all when we are at a nightclub.
It's what gets our attention during a thunderstorm or a trip to the movies.
Bass.
I did it for the bass.